Geodesic tent (circus tent)
Structure mounted by the Solfacirc company in order to host its shows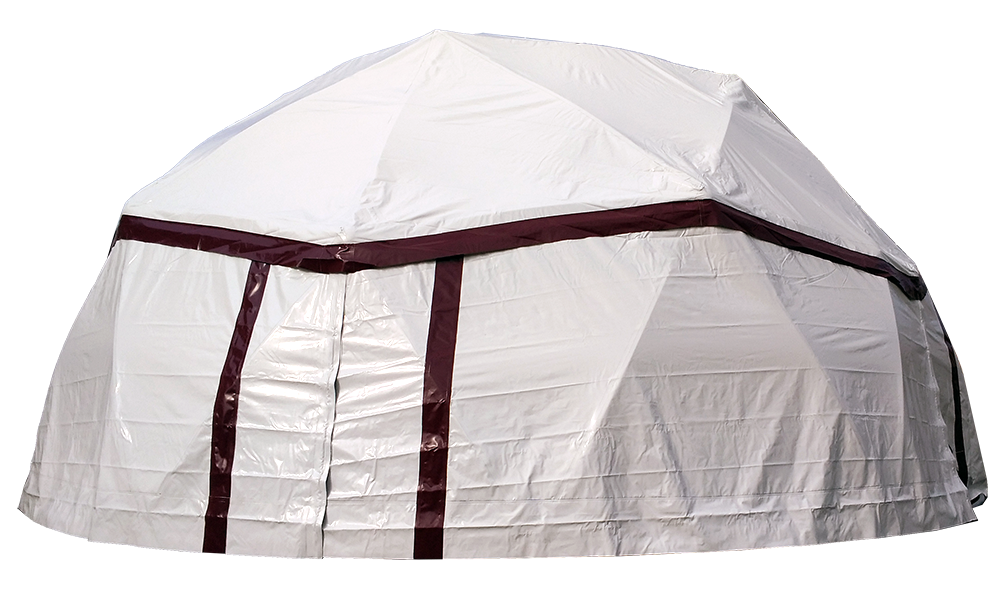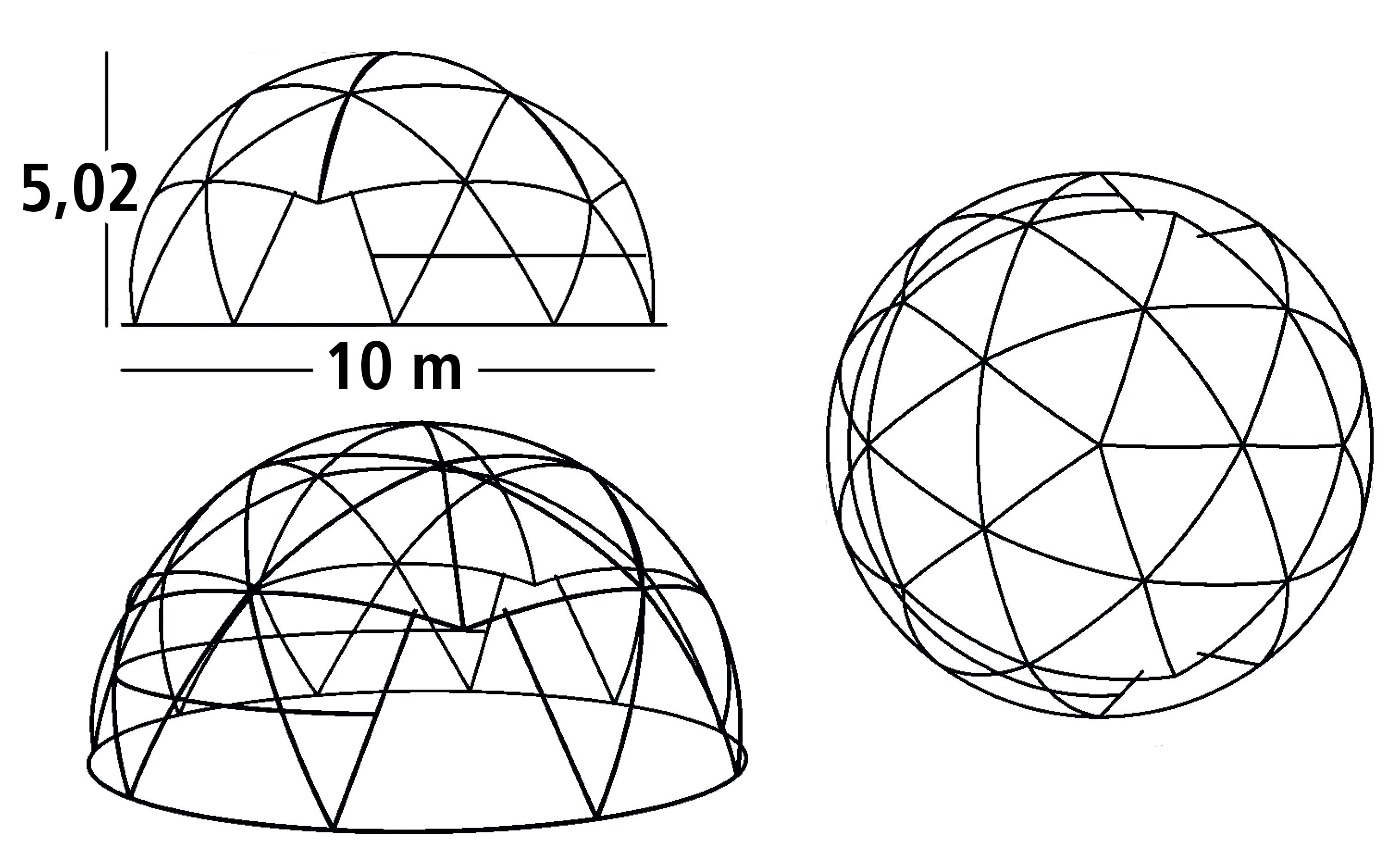 Structure mounted by the Solfacirc company in order to host its shows (especially The Deconcert).
Biel Rossello is passionate about geodesic forms. This passion gave birth to the construction of a V2 dome.
5 m high and 10 m across, this geodesic structure is equipped with a stage of 5m x 7m and seating which can fit up to 100 spectators.
It was created in order to host the company's shows in optimal technical conditions (sound and lighting) in places where there is neither a theatre nor a hall.
The tent is available to other companies, for shows, training courses, exhibitions etc.
The structure is the result of several years of installation of circus structures.
The company has all of the necessary European legal authorizations for the use of such a structure (safety register, calculation note and other documents).
As well as the geodesic structure (circus tent), Solfacirc also offers tailor-made geodesic tents made out of recycled skis!
Such a 'tent' can be ideally used as a gazebo, as a decorative feature or as a storage space…
Please contact the company for more information.
Solfacirc also creates ski sculptures in association with the Artskitech collective.