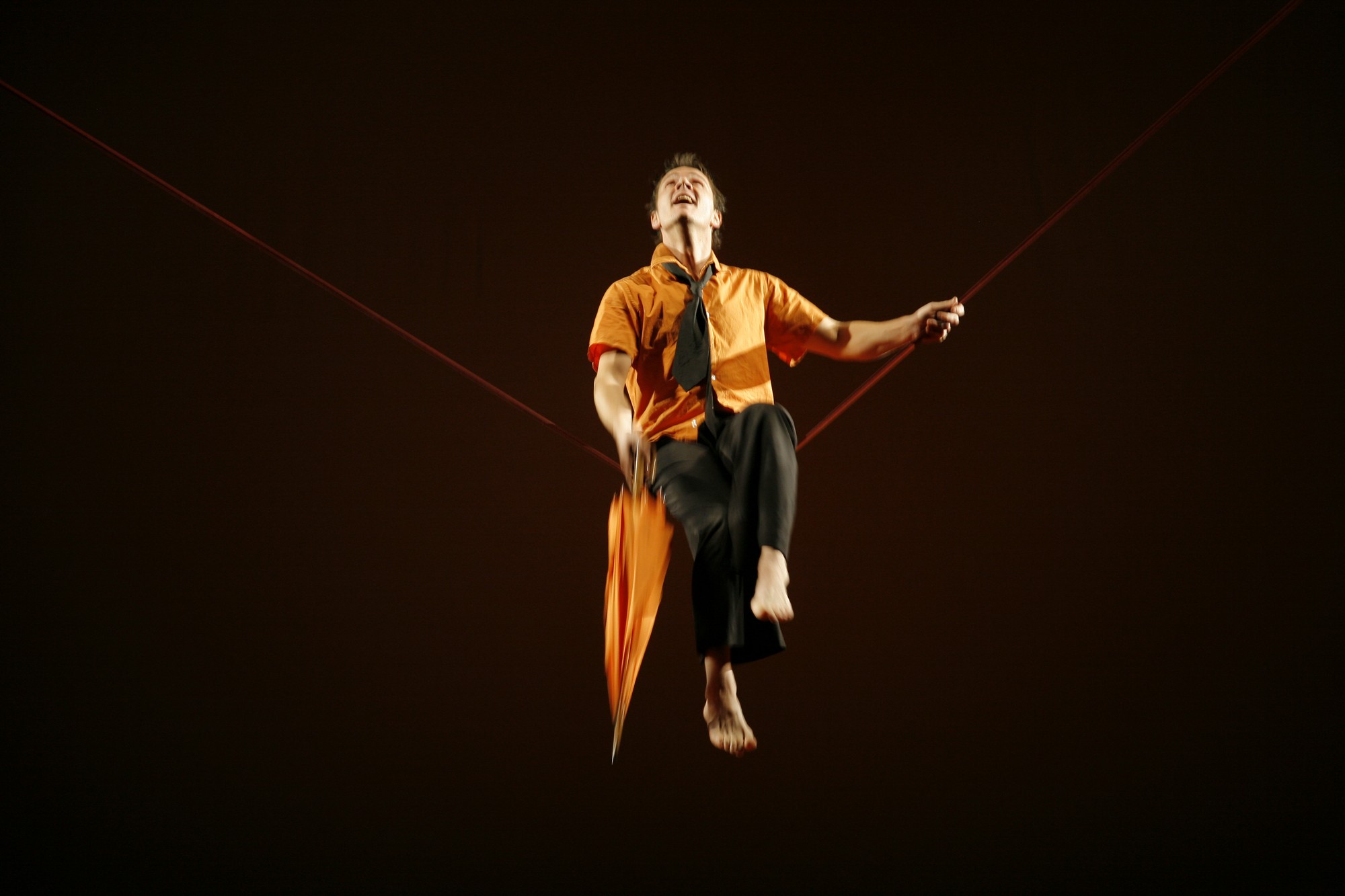 Just after having a shower he finds the guests in his dinning room. How come they came so early?
The character is compelled to dress up in the most implausible way, on the clothesline and among the clothespegs!!
Once he's fully and smartly dressed, he decides to transform the audience into an orchestra, whose director is… himself!! Are you ready to witness the impossible?
This is a cross-disciplinary show formed by two musicians, a piano and a guitar, an audiovisual artist, and a circus artist.
Techniques: tightrope walking, juggling, monocycle, music and drama. This show is a theatre version of the show "La Pinza"
Genre: Theatre/circus
Audience: All audiences from 3-year-olds
Length: 60 minutes
Opening date: 3 April 2009. Muestra de teatro de Igualada (Catalunya)
Performance space: Theatre.
Performers: Biel Rosselló, Delfi Muñoz y Marc Canelles
Genre: Circus, music and audiovisuals.
Language: none
Music: Delfi Muñoz y Marc Canelles
Audiovisuals:Enrico Missana
Idea and direction: Solfasirc
Stage Director: Ferran Utzet
Structures: Biel Rosselló
Staging and costume art: Solfasirc
Design and light technician: Aleix Ramisa
Photography: Rosa Colell
Graphic Desin and Web Page: Mar Gili , Andreu Salles y Biel Rosselló
Production: Solfasirc
Substitute artists: Mari Muñoz (piano), Dusan Jevtovic (guitar), Jordi Puig (technician)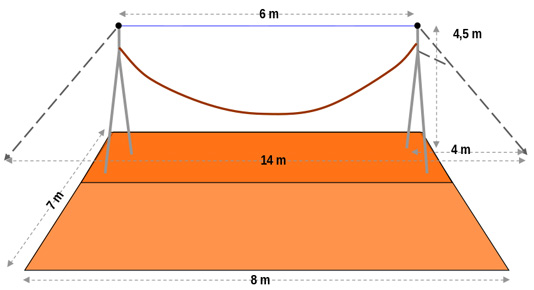 – 2 Anchoring points 500kg each. (for the tightrope structure)
– Ground: flat, even and hard. Slope of no more than 5%.
– Stage: 8m x 7m x 4,5m.
– Assembly time 5h; disassembly 2h.
– Lighting: Appropriate lighting equipment  (see the technical data sheet). Light control on stage.
– Sound equipment adapted to the maximum seating capacity: mixing board (5 monophonic sources), three DI boxes and three stage monitors
Technical Data Sheet